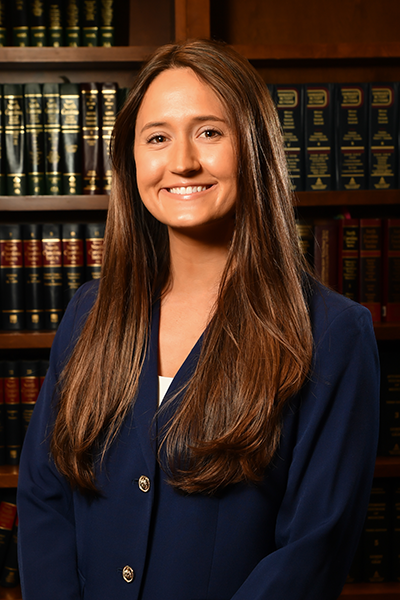 Gabrielle H. Parish
Associate
Gabrielle H. Parish, "Gabi", received her undergraduate degree at Winthrop University in Rock Hill, South Carolina, graduating in 2020. During her time at Winthrop, Gabi was a dedicated Division I athlete, earning numerous accolades in women's soccer. Her academic pursuits led her to major in Sports Management and minor in Legal Studies, reflecting her passion for both sports and the legal field. Gabi continued her education at Elon University School of Law and successfully earned her law degree in December 2022.
Currently, Gabi is an active member of the Cabarrus County Bar and the Carolina Patent, Trademark, and Copyright Law Association. Her legal practice encompasses a wide range of areas, including business law, landlord-tenant law, intellectual property, criminal law, etc. This diverse skill set allows her to address various legal matters effectively.
Outside of her professional life, Gabi resides in Concord with her husband. When she's not practicing law, she enjoys outdoor activities like running with her dog, going to the lake, and tending to her chickens and garden.